'Click to Pray!': Vatican release 'eRosary Beads' which connect to your Smartphone
Pope Francis has been modernising the Catholic Church for several years now, with his 'progressive-for-the-Head-of-the-Church' way of thinking, and so it was probably only a matter of time before praying to the Lord could be done electronically.
We don't yet have hovering altars or Virtual Reality Confession Boxes, but they might not be far behind now that The Vatican have invented a Click to Pray electronic rosary bead app.
Yep. It's a thing now.
For just €99 ($110, £85) you can pray for the peace of the world with the wearable electronic device, which is activated by making the sign of the cross.
It is synchronised to your phone via an app of the same name, and includes instructions on how to pray using the rosary.
It's water and dust resistant, compatible with Android and Apple phones, and a two-hour charge gives it enough power for four days of prayer.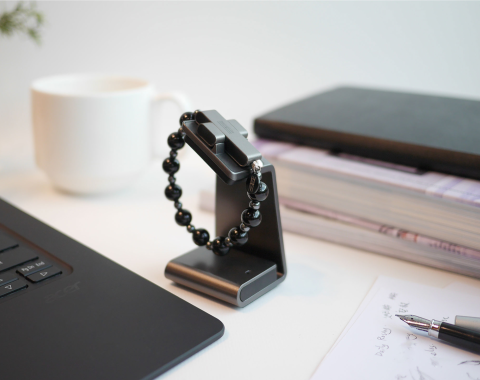 The Vatican News Website describes the invention as merging the Church's ancient spiritual traditions with modern society's technological advances, and says "when activated, the user has the possibility to choose either to pray the standard rosary, a contemplative Rosary and different kinds of thematic rosaries that will be updated every year".
It makes up part of the "Click To Pray" official prayer app of the Worldwide Prayer Network-- sort of like a Holy Facebook, on which Pope Francis has a profile.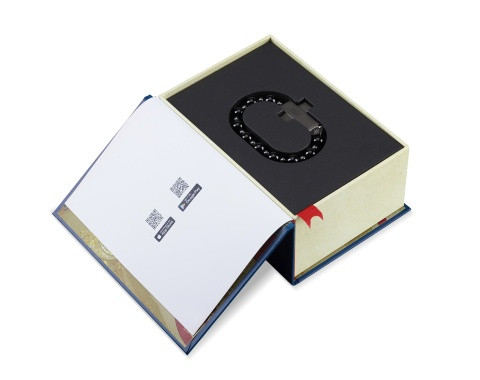 So far it's only available in Italy, (you can buy it here) but if it proves popular should become available worldwide.
Would you use it or do you prefer the old fashioned way?
backtoschools.net technology 'Click to Pray!': Vatican release 'eRosary Beads' which connect to your Smartphone
More News in Technology
Hideo Kojima is preparing players for his new work. The Japanese are still working on the premiere trailer, but this time Sony invites the PlayStation 4 community to a Death Stranding presentation. The
You must have watched the trailer of Death Stranding but now the makers of the video game have dropped a fresh Japanese Trailer on YouTube. The latest trailer of Death Stranding has been uploaded by
CLOSE CAPE CANAVERAL, Fla. - Men have floated out the hatch on all 420 spacewalks conducted over the past half-century. That changes Friday with spacewalk No. 421. NASA astronauts Christina Koch and Jessica Meir will venture outside
CLOSE CAPE CANAVERAL, Fla. - Men have floated out the hatch on all 420 spacewalks conducted over the past half-century. That changes Friday with spacewalk No. 421. NASA astronauts Christina Koch and Jessica Meir will venture outside
Despite Super Smash Bros. Ultimate's character roster being as wildly large as it is, the demand for more and more characters never seems to end. If you find yourself regularly browsing Nintendo-based communities such
Students at an all-girls school in Mid-Wilshire will be up extra early this Friday morning to watch two NASA astronauts make history as they complete the first all-female spacewalk at 4:50 a.m. PDT. The Girls Academic