On the Beach to up marketing spend to capitalise on Thomas Cook demise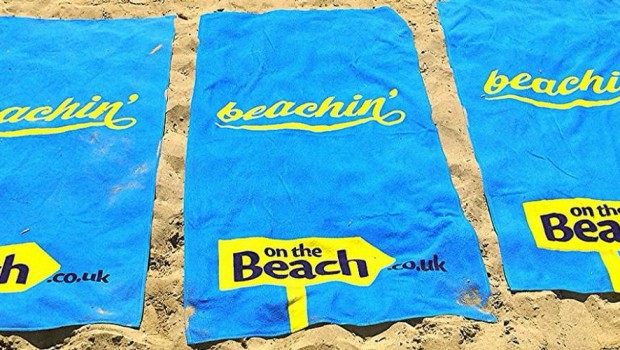 In an update for the year to 30 September, the online holiday retailer said trading has remained in line with management's revised expectations and that the collapse of Thomas Cook last month had created an "unprecedented opportunity to take additional market share at an increased rate".
As a result, the company has started to strategically increase its marketing investment both online and offline to attract new customers to onthebeach.co.uk, sunshine.co.uk, Classic Collection and Classic Package Holidays.
Chief executive officer Simon Cooper said: "I would like to thank all teams across the business for their exceptional response following the compulsory liquidation of TCG in ensuring that customers were either re-booked or refunded in the shortest possible time whilst maintaining our high quality customer experience standards.
"On the Beach has an exciting opportunity to significantly increase its market share over the short to medium term by leveraging its strong brand and core capabilities."
Shore Capital said: "We expect this increase in marketing to result in a short-term cost for a modest long-term gain.
"The key factors for seeing a return from this marketing strategy include how fast seats can return to the market and the normalisation of seat prices post Thomas Cook."
On the Beach warned in August that it would take a one-off hit from helping customers affected by the Thomas Cook collapse. It did not provide any figures but said at the time that it would book an exceptional cost as it helped customers to organise alternative travel arrangements.
The group said it expected to be able to recover the costs of the cancelled flights via chargeback claim, as was the case for the collapse of Monarch Airlines in 2017.
At 0940 BST, the shares were up 0.9% at 440.60p.
backtoschools.net market On the Beach to up marketing spend to capitalise on Thomas Cook demise
Related News
Cheshire-based On The Beach is to ramp up its marketing spend in a bid to build market share following the collapse of Thomas Cook. The listed online travel firm said the demise of Thomas Cook -
More News in Market
The Human Centric Lighting and Environmental Lighting market report provides an unbiased and detailed analysis of the on-going trends, opportunities/ high growth areas, market drivers, which would help stakeholders to device and align
Opening Bell: Sensex, Nifty Open Lower Indian equity indices fluctuated between gains and losses in the opening trade. The S&P BSE Sensex and the NSE Nifty 50 traded little changed at 39,317 and 11,683 respectively. The
Cheshire-based On The Beach is to ramp up its marketing spend in a bid to build market share following the collapse of Thomas Cook. The listed online travel firm said the demise of Thomas Cook -
Market Check: Sensex, Nifty At Day's Low Indian equity benchmarks were trading at day's low after a topsy-turvy morning session. The S&P BSE Sensex fell 0.6 percent to 39,048 as of 1:50 p.m. and the NSE
The latest research on Model Based Enterprise Market both qualitative and quantitative data analysis to present an overview of the future adjacency around Model Based Enterprise Market for the forecast period, 2019-2024.The Model