KFC offering 'Seasoned Tickets' that smell like chicken and entitle buyers to weekly wing delivery
KFC is offering football fans a win(g) this season.
The fast-food chain wants to make sure both your house and your hands smell like the Colonel's famous herbs and spices every gameday with its new KFC "Seasoned Tickets," which are actually said to smell like KFC's fried chicken. Score!
KFC LAUNCHES ROMANTIC COLONEL SANDERS VIDEO GAME
Those who manage to nab the $75 Seasoned Tickets will receive 48 made-to-order Kentucky Fried Wings delivered to their home every week for 10 weeks, during football season. Ticketholders are also allowed to pick up their orders in-store, if preferred.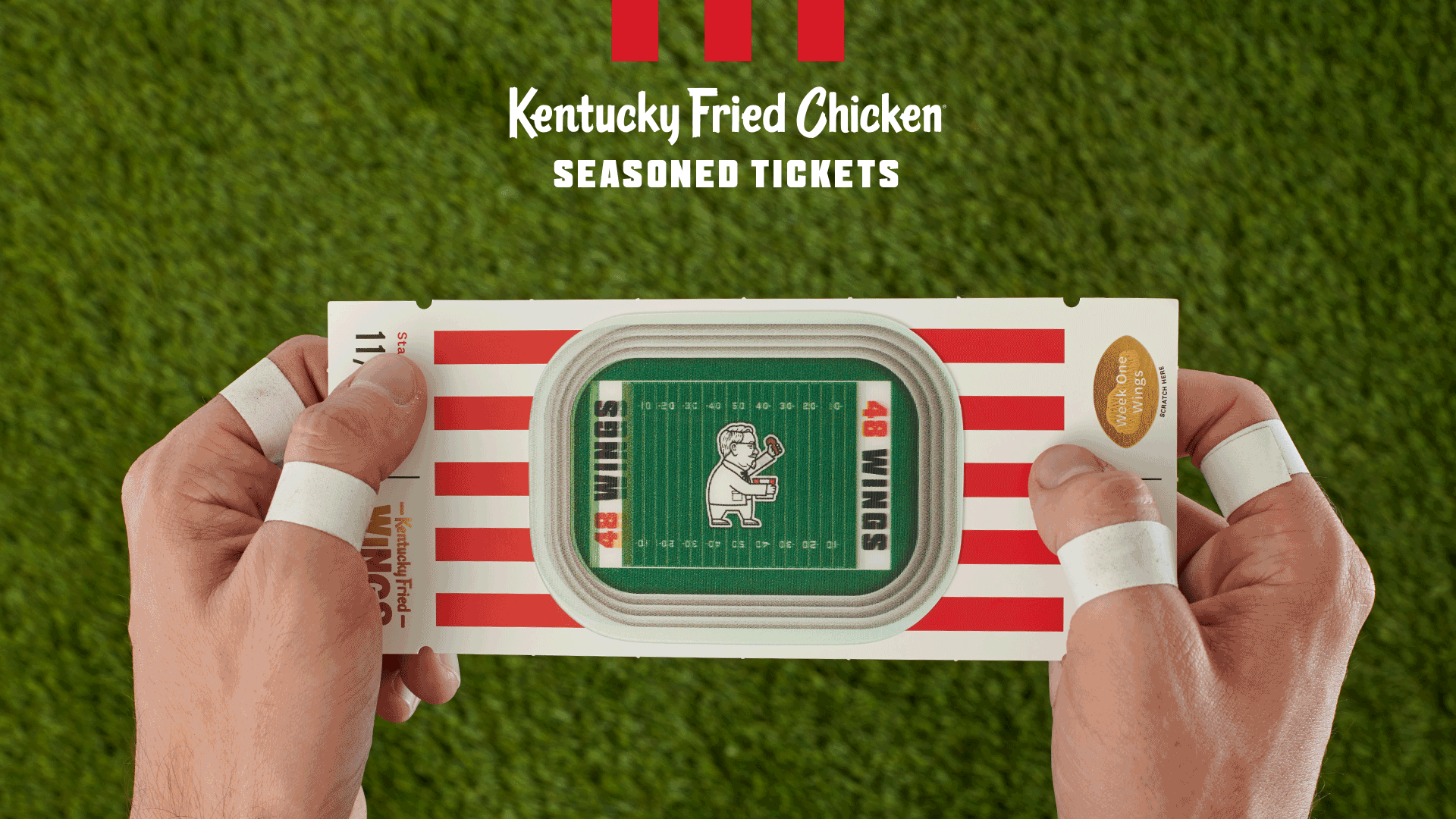 CLICK HERE TO GET THE FOX NEWS APP
On the 10th week, those with Seasoned Tickets will receive a Double Wing Bonus ticket that they can redeem for an additional order of 48 wings.
However, the "finger lickin' good deal" is only available for the first 500 interested fans.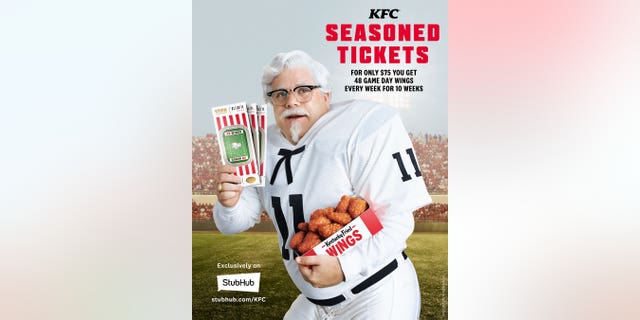 The KFC Seasoned Tickets are available for purchase starting Thursday, Oct. 17, exclusively through Stubhub. Ticketholders are able to redeem their wings every week through KFC.com starting Nov. 7.
CLICK HERE TO SIGN UP FOR OUR LIFESTYLE NEWSLETTER
For those who want their wings less scheduled, KFC also recently debuted its new Kentucky Fried Wings in restaurants nationwide starting last week, in 12, 24, or 48-count orders.
backtoschools.net food KFC offering 'Seasoned Tickets' that smell like chicken and entitle buyers to weekly wing delivery
More News in Food
A new study into what babies in the United States eat may have parents asking what is safe anymore. Researchers examined 168 baby foods made by companies in the U.S. The tests found that 95%
(CNN) - In the spirit of Halloween, Xbox is handing out new consoles like candy. All you've got to do is eat a couple chalupas. The gaming giant has
A new study examining baby food has found that toxic heavy metals were present in nearly all brands tested. Toxic heavy metals can be damaging to babies' brain development, even in trace amounts, according to
To know a great bowl of pasta is to know true love. It's funny how the simple combination of flour, eggs and water transforms into something as magnificent - and versatile - as pasta. Today, there are
"Armageddon," "Deep Impact," the demise of the dinosaurs - asteroids loom large in the popular imagination and reality alike. So what would really happen if a speedy space rock collided with Earth? That's the question that
Toxic heavy metals damaging to your baby's brain development are likely in the baby food you are feeding your infant, according to a new investigation published Thursday. Tests of 168 baby foods from major manufacturers in